FLUSH DISTRIBUTION BOX

Flush mounting distribution box
4 to 36 modules.
Applications and functions

● Equipped with various modular electric for the function of terminal power distribution .

● Suited for the installation of all individual modular devices. (RCDs, MCBs, RCBOs, swtich-disconnectors etc).
Features

● Enclosure base and cover available in two colors: grey and white

● Door available in two versions: Transparent and opaque

● Adjustable depth of DIN rail positions to ensure the perfect installation with enough space for cables across under the DIN rail

● Door opens up to 135°allowing full access to the interior of the consumer unit
Technical specifications

● Standards: IEC 60439-3

● Number of modules: 4, 6, 8, 12, 18, 24, 36

● Number of rows:

Single row for 4 to 18 modules

Two rows for 24 modules

Three rows for 36 modules

● Rated frame current: 63, 100 A

● Degree of protection: IP30

● Material:

Plastic, ABS, UV, U0.
Feedback form contact with us
Related Product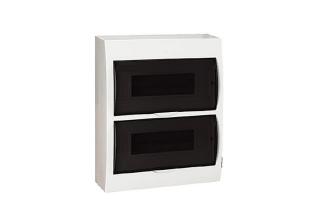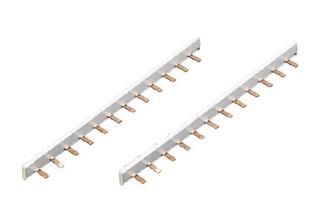 BUSBAR
Busbar Busbar of pin and fork type ensures reliable and efficient terminal c...
Learn More>